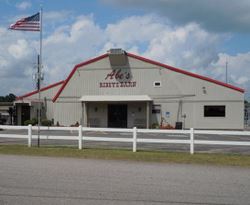 Featured in the 2008 edition of
Treasures of Tennessee & Kentucky
(
ISBN:978-1-933989-17-4
), Abe's offers a fine dining experience unlike any other restaurant in the Dyersburg area. Whether you're in the mood for seafood, chicken, or filet mignon, Abe's will provide a dining experience that you will not soon forget.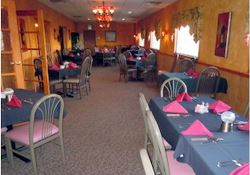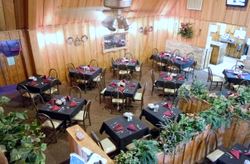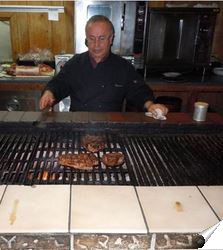 Abe Hawatt discovered his passion for the culinary arts while working his way through college. After 15 years, he had put enough money aside to open his own restaurant.


During this time he not only honed his masterful grilling skills, but also gained a connection with his customers. He treats every patron as if they are family.
With our full service lounge and banquet area, we can provide both a romantic and private dining experience or allow plenty of room for your company or other special occasion.

Even though you come for a meal, you'll stay for the hospitality and friendly environment.
The rustic dining area is perfect for your casual dinner or an intimate evening. The open atmosphere and discrete lighting provides an ambiance suitable for business and pleasure alike. Unlike a commercialized "family" steakhouse, Abe's utilizes the finest cutlery and fabrics available.